All of us have heard and enjoyed ghost stories in our childhood. We might have forgotten some but some still lingers in our mind.
Read at your own risk 🙂
10. Bhangarh Fort, India
A popular legend has it that a black magician Singhia the fort palace that everyone who resides in this palace would die and their spirits would get imprisoned in the palace forever without rebirth.
9. Burg Wolfsegg, Wolfsegg, Germany
800 years ago, Ulrich von Laaber and his wife Klara von Helfenstein built the Burg Wolfsegg Castle in Germany. Little did they know the violence and spectral activity that would dog the site. 
8. The Fairmont Banff Springs Hotel, Calgary, Alberta
One of the most famous legends is of the Ghost Bride, a woman who reportedly awaits people in the hotel ballroom.
7. Edinburgh Castle, Scotland
 Edinburgh castle is a major tourist attraction offering panoramic view of Scottish hills and grassland.
6. Monte Cristo Homestead, Australia
The mansion has been the site of weird goings-on but the family who live there say the hauntings are part of the property.
5. Myrtle Plantation, United States
Myrtles Plantation is known as one of the most haunted homes in America, St. Francisville, Louisiana, USA
4. The Haunted Vicarage, Borgvattnet, Sweden
A lady in gray and unexplained sounds and moving objects. The house not serves as an inn and restaurant.
3. The Catacombs, Paris, France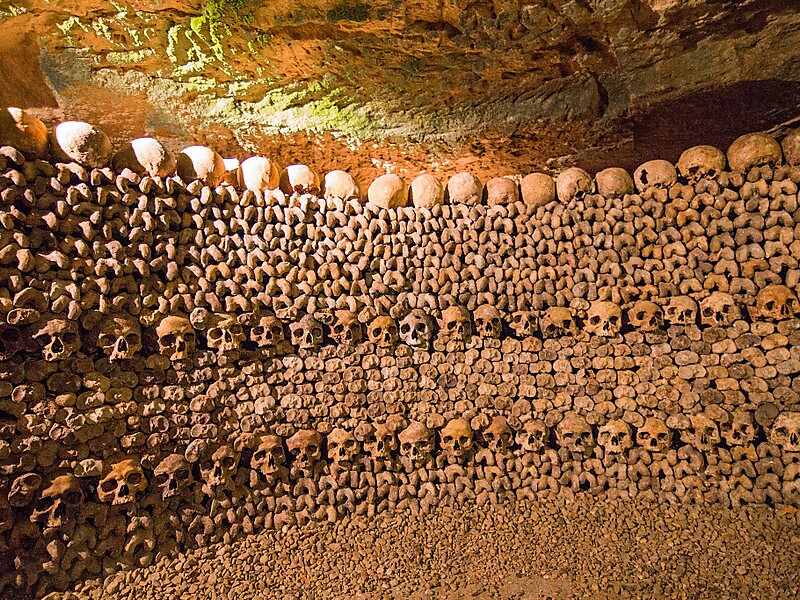 The historic underground catacombs are the final resting place of millions of Parisians.
2. Kehoe House, Savannah, Georgia
This beautiful home was completed by William and Anne Kehoe. Unfortunately, a few of their 10 children died in the house. Since the home was turned into a bed and breakfast, guests have noted mysterious sounds of children playing.
1.  Majesty's Royal Palace and Fortress : Most Haunted Places in the World
There are a number of ghost stories and legends from the Tower of London which is not surprising considering the fact that over its 1000 years old history